Caprese Salad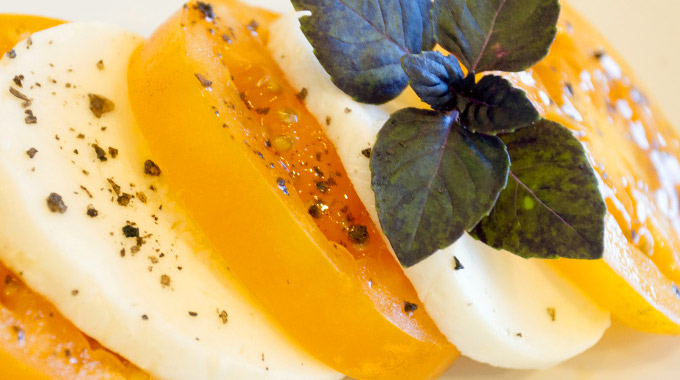 Ingredients
For each serving:
3 – 1/2" thick slices of tomato, yellow or red organic heirloom preferably
2 – 1/2" slices of fresh mozzarella
5 large whole fresh basil leaves, or several if small
Hawaiian Volcano Guava Smoked Sea Salt
Extra-virgin olive oil (EVOO), optional
Preparation Instructions
Place one slice of tomato on serving plate and sprinkle with HVSS either left "chunky" or ground a bit finer with a mortar and pestle.
Add a slice of cheese and basil leaf.
Repeat with another salted tomato slice, cheese slice, basil, salted tomato slice, and basil.