Roasted Cauliflower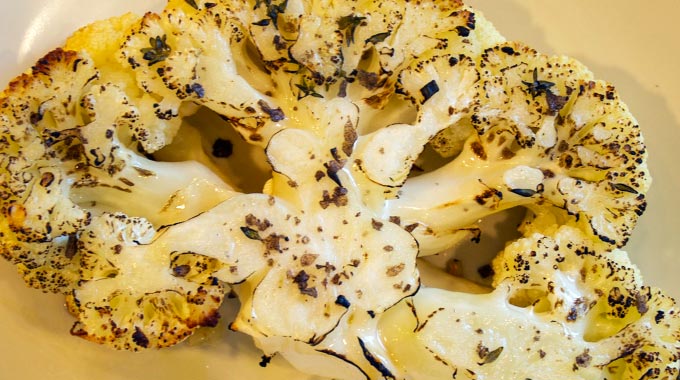 Ingredients
Preparation Instructions
Heat oven to 400 degrees.
Remove leaves and excess stem from cauliflower. Break into large flowerettes and place in mixing bowl.  Alternately, slice head into inch thick "steaks."
Toss with EVOO and smoked salt.
Spread out on a baking sheet and roast 20 – 25 minutes until crisp-tender and golden, turning once if cutting into steaks.
*This may sound like a lot of salt, but Hawaiian Volcano Sea Salt is not 100% sodium like table salt.  It contains about 50% other healthy minerals so it takes more to taste adequately salty.  Of course you may adjust the amount of salt to your taste.