Big Island BBQ Beef Short Ribs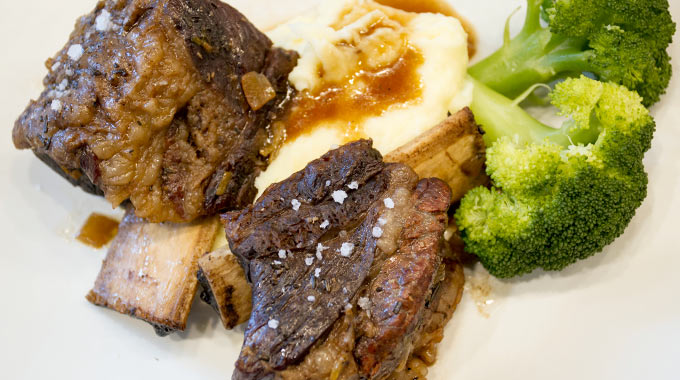 Serves: 4-6
Ingredients
3 pounds cross-cut beef short ribs, also called Hawaiian Style BBQ Ribs
1 cup Tamari Sauce
2 Cloves Garlic, crushed
1 Bunch green onions, finely sliced
1 / 4 cup Brown sugar
1 Tablespoon Asian Sesame oil
2 Tablespoons Canola oil
1 Tablespoon Ground Pepper
1 Tablespoon Hawaiian Volcano Sea Salt (Kiawe Smoked)
Preparation Instructions
Preheat oven to 350 degrees.  In a dry large frying pan over medium heat, sear ribs in batches until nicely colored, 8-10 minutes per batch.
Transfer the ribs to an oiled heavy roasting pan just large enough to hold all of them without crowding.
In a bowl, combine all other ingredients.  Stir to blend and pour over ribs.
Roast the ribs for 30 minutes.  Baste them with drippings.  Continue roasting until the ribs are fork tender, another 15-30 minutes.