Rack of Lamb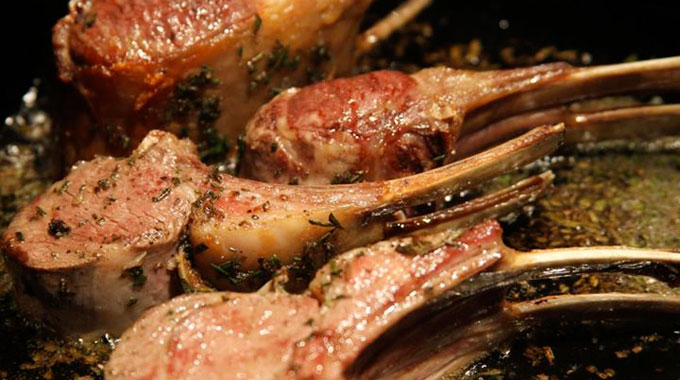 Ingredients
2 racks of lamb
3/4 cup parsley leaves
1/2 cup mint leaves
1 tsp Hawaiian Volcano Kiawe Smoked Sea Salt
3/4 cup bread crumbs
Zest of one lemon
1/3 cup extra virgin olive oil (EVOO) plus extra for searing
1/4 cup plain Greek yogurt
Preparation Instructions
Preheat oven to 400 degrees.
Sear lamb in cast iron skillet or other oven-safe pan over high heat in apx 1 Tbsp EVOO just until browned. Let rest 10 minutes.
Process parsley, mint, HVSS, bread crumbs, zest and EVOO until minced and combined.
Brush top of rested lamb with yogurt and dip in herb-crumb mixture to coat.
Roast lamb in oven, in same pan, to an internal temp of 125 degrees, apx. 18-22 minutes.